U-charmmore Crossdressing
Regular price
Sale price
$7.01 USD
Unit price
per
Sale
Sold out
Cartoon Lollipop Mold Silicone Lollipop Hard Candy Molds
Feature of Lollipop Mold:
Silicone Cake Mold Made of Food Silicone

Low carbon environmental protection,non-toxic and tasteless,soft,non-stick,not easy to aging ,not easy to fade,easy to clean,Durable.

Temperature range: -60--260 centigrade,baking,freezing still remain soft and not deformation

Versatile application for chocolate muffin pastry,mousse dessert,cake decorating

can be safely used in the oven, microwave,refrigerator.never use on openfire
Product Specification:
Color:Pink

Size of Lollipop Hard Mold :Please check the picture

Weight:Please check the picture

Packing Inclue: 1 Mold.
Silicone Lollipop Molds Usage Notes And Care:
1. What should I pay attention to before using silicone mold products for the first time?
Before using the silicone product for the first time, it is recommended to clean it with clean water to remove the surface dust. At the same time, you can also use boiling water to scald and disinfect. Before the baking mold is used for the first time, a thin layer of butter can be applied to the mold to maintain the mold. However, this step is not necessary in the subsequent baking. During the baking process of the porous mold, there is no empty single mold containing the batter, and cold water needs to be added to the mold, otherwise the service life of the silica gel will be reduced.
2. How to clean silica gel?
Silicone products can be cleaned normally with kitchenware. At the same time, it can also be steamed and sterilized in high-temperature boiling water. After each use, the product can be cleaned in clean or warm water. Please use a soft sponge or soft cotton cloth to clean it when disinfecting. Do not use a rough hard steel brush to clean it, so as to avoid scratches and damage to the silicone. After cleaning. Place it in a ventilated place to dry quickly. When not in use for a long time, do not expose it to the air directly
3. Are silicone products suitable for ovens?
Silicone products are suitable for ovens, microwave ovens, and refrigerators. Temperature from minus 30 degrees to 220 degrees
4. How to put silicone products inside the oven?
When the silicone products are baked, they must be placed in the middle of the oven, keeping a safe distance of 5-10cm from the heating tube, and do not directly touch the walls of the oven to prevent the high temperature of the heating wire from damaging the silicone.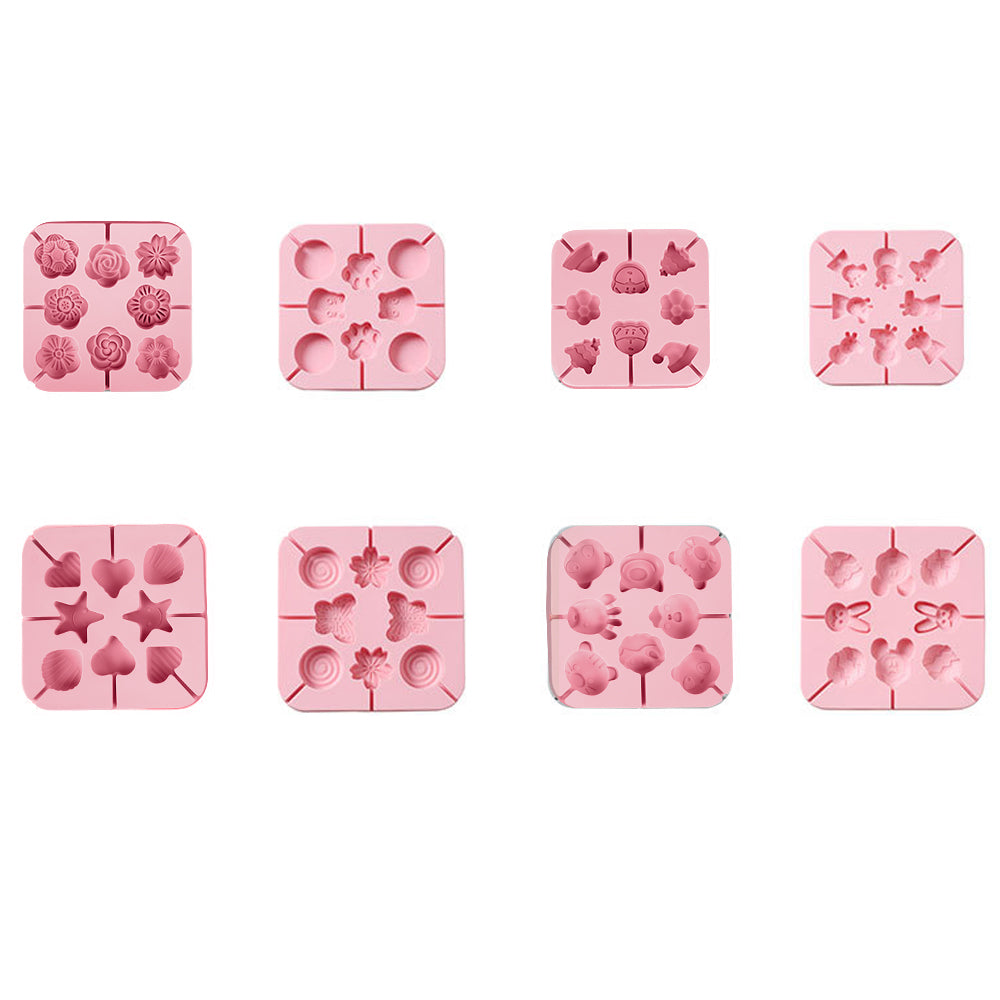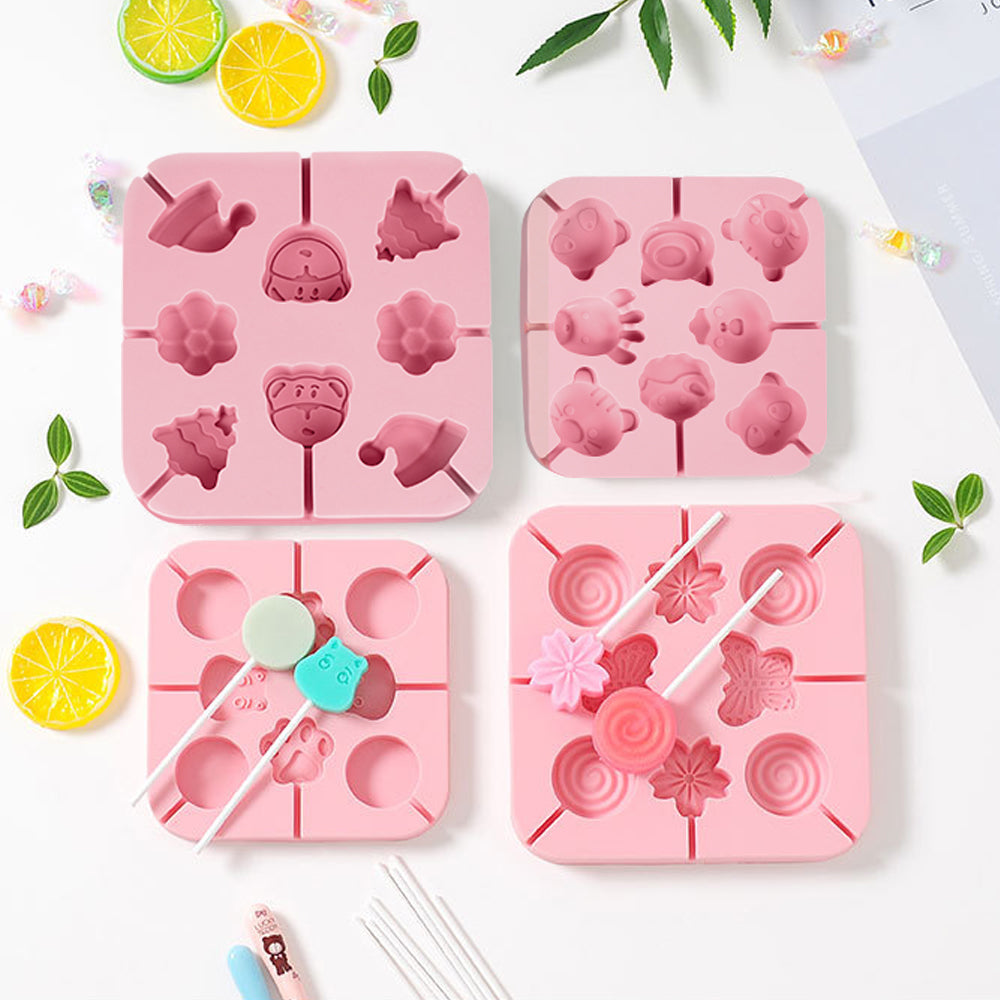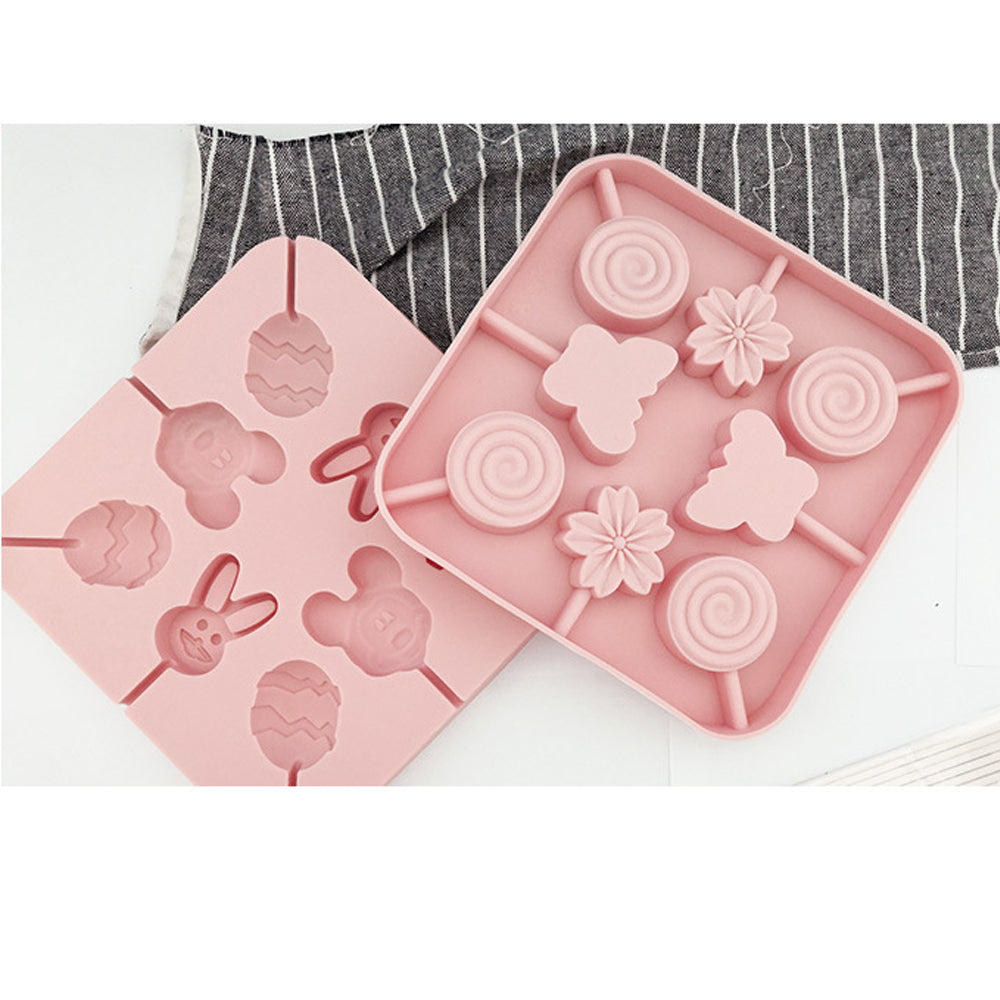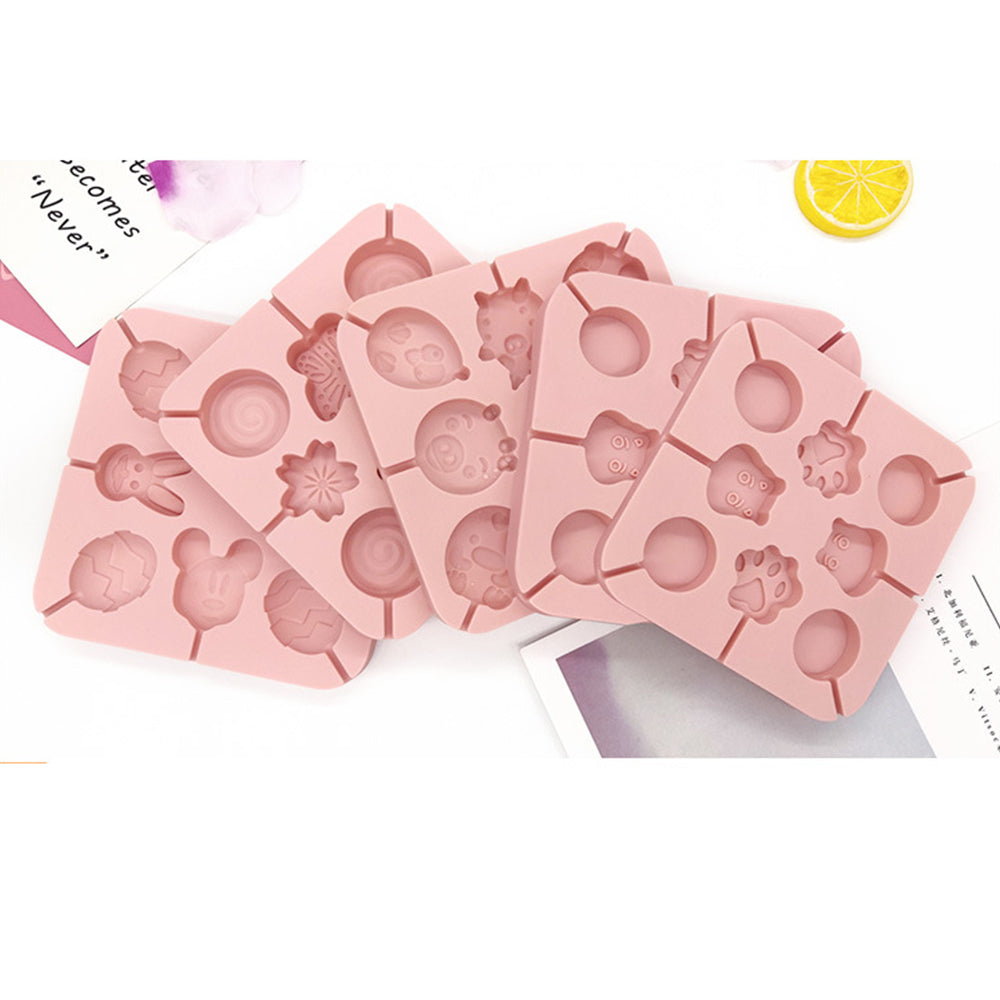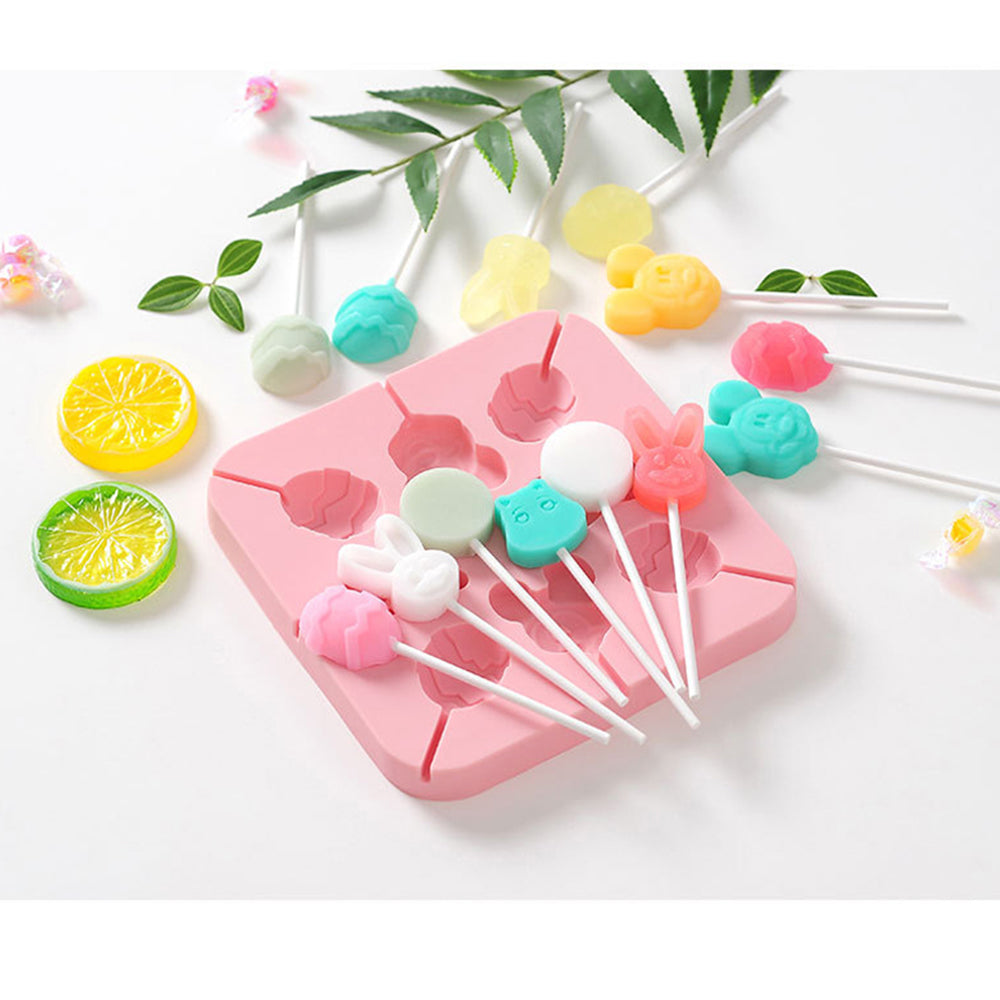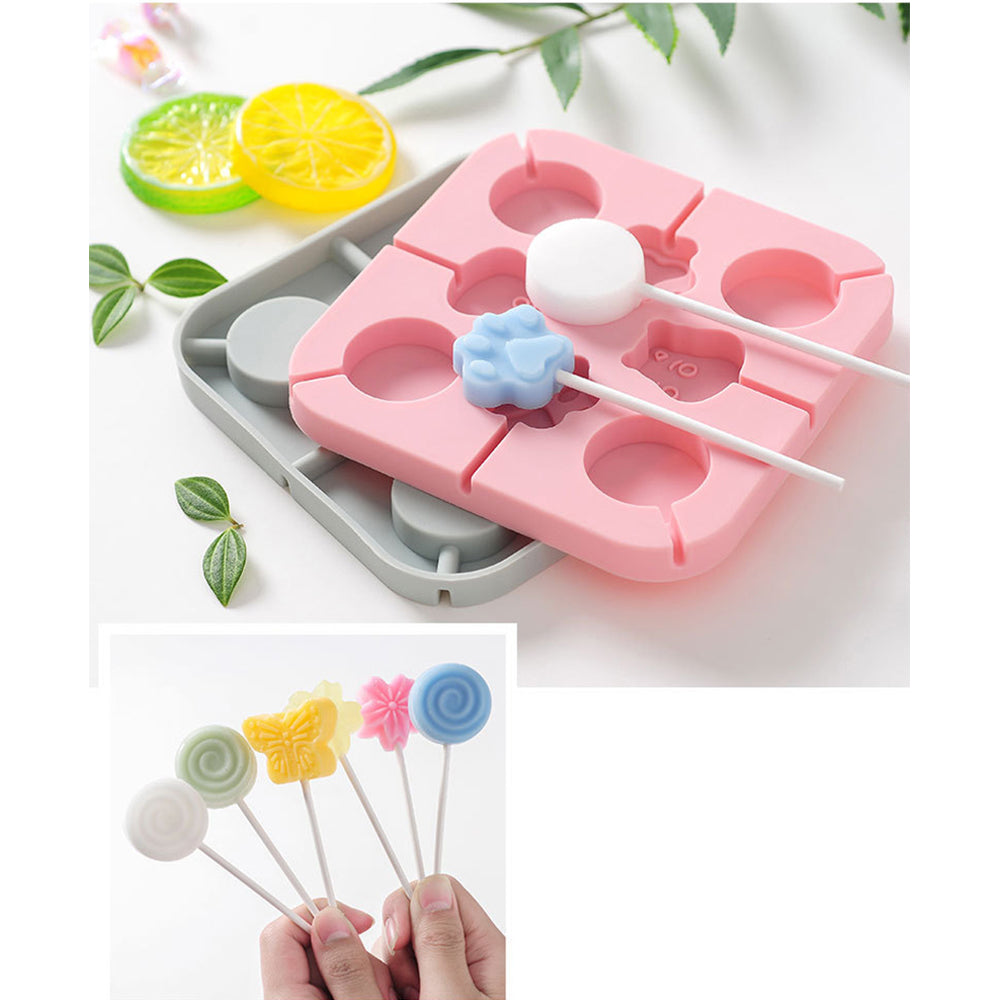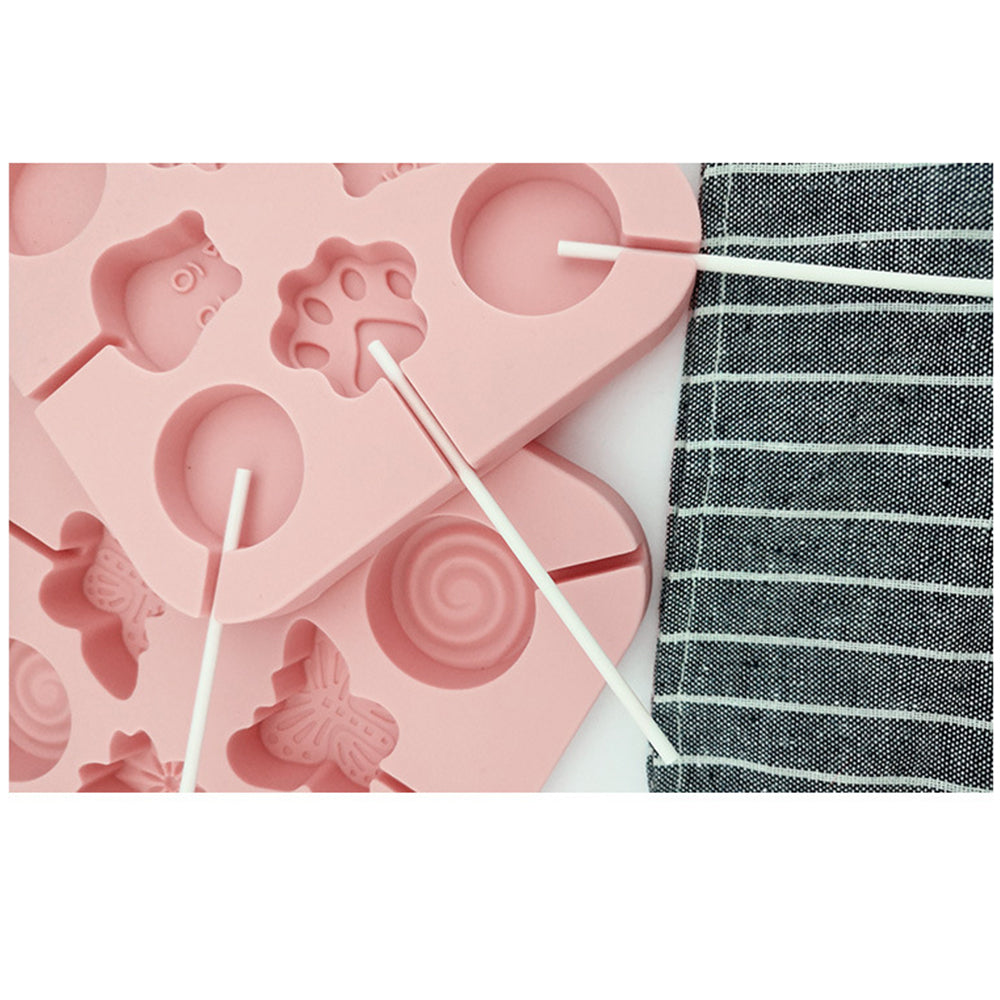 Cartoon Lillipops Mold
Sterling silver [num] or more of the most popular designs in all kinds of Lolly. These are our most popular and most popular U-charmmore Crossdressing mugs. They have a unique shape with the same super fine, fine, smooth surface. Our lolls are made from high quality material that will not rip off. No tools required for making the perfect mousse like our hand-painted, molding machines. The handle is comfortable to hold for a long time so that you can mold it. A great gift! Great addition to any home or office!
View full details